Mission
I pledge to deliver recurring value to my clients by helping them to increase the performance of their websites and social media campaigns, and to train internal teams to support ongoing marketing and branding/public relations functions.
Founder & Chief Consultant: Chris Boggs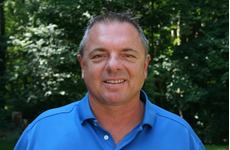 Chris Boggs official personal biography: Chris has been involved in digital marketing since 2000, helping dozens of clients directly with their SEO, Paid Search, Analytics, and Social Media. He has spoken at conferences and partner events all over the world about search engine marketing, social media, and integration tactics including the promotion of better SEO integration across marketing channels.
Chris grew up in Europe, Australia and the United States, and speaks conversational French and Dutch. Chris proudly served in the USMC, and is a soccer coach/player and golf caddy for his son in upstate New York.
See recommendations and more details at LinkedIn: https://www.linkedin.com/in/chrisboggs
Real Business Experience
I work with businesses and agencies, helping to increase implementation rates and campaign success.
I founded Web Traffic Advisors near Saratoga Springs, New York after spending the past 14 years advising and coaching executives, directors, and junior resources at agencies and companies ranging in size from SMBs to Fortune 100.  I am a public speaker and writer, but the majority of my expertise has been shared privately with clients and partners across diverse industries, customized to highly variant business environments, goals and objectives.
In addition to the industries below, I help agencies that are growing into larger more complex clients, or who simply need experience on the bench or in a managed services capacity (click here for agencies)
Local Businesses
From Autos to Zoologists, you should own your space in search engines and social media.
Financial Services
Experience targeting qualified traffic in most business lines in banking, investments, insurance.
Retail and eCommerce
Negotiation and implementation specialist enabling communication across execs, IT and marketing.
Pharmaceutical and Healthcare
Long history of working with legal and compliance restrictions to help pharma and hospital sites grow online.
Travel and Hospitality
From budget to luxury, I have worked with hotels, airlines, rentals, and transportation / logistics companies.
Government and Non-Profit
Veteran-owned business with recent security-clearance and personal non-profit Board experience.
Chris Boggs - Writer and Speaker
Some of my past articles about SEO, paid search and social media dating back to 2004:
SEO Rockstars Weekly Podcast
Search Engine Watch
Search Marketing Standard
Pubcon Marketing Conference
US Search Awards Judge – 2013-2016
My Network, Partial Reading List, and Search & Marketing Tools I work with
Some Businesses That I Partner With And/Or Trust as of 7/2019
SEMrush
Conductor Searchlight
SEO Humor