SEO, Paid Search & Social Media Audits and Consulting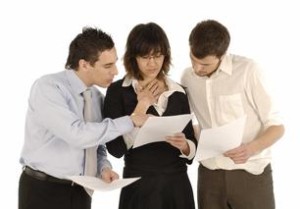 Web Traffic Advisors' roots is in strategic development and management of marketing campaigns created to increase qualified traffic to your Web site. Too often these days business owners are caught off guard by Google updates, Social Media trend changes, and even unscrupulous SEO vendors that have delivered no value in return for marketing investments.
I couple a marketing degree with 16+ years of hands-on experience to the table, and help to define a custom strategy that your team(s) and partners (including Web Traffic Advisors) can execute. Should you not require WTA as an agency, I will help you to perform quality assurance (QA) on proposed strategies or plans, acting like a "second opinion" before you make a costly investment. I can also do "post-mortem" style analysis of campaigns to see if something could have been done differently or if any major errors likely held back the performance of your campaign(s).
***Chris Boggs will fully perform all strategic analysis and be present for all client calls throughout the audit or campaigns managed through Web Traffic Advisors.
Consulting, launching and managing SEO, Paid Media, or Social Media campaigns and related analytics
Performance and industry research, including review of past available analytics data, and meetings with marketing and social teams/individuals
Creation of integration strategy document and level of effort/resource requirements to execute
Delivery of Training and Coaching as part of full program
Types Of Consulting
I can help in a number of ways which will likely be packaged to form a custom plan for your needs. Here are some of the ways that I can help your business grow online:

Audit and strategy followed by SEO, PPC, and Social Media Campaign Management – for planned, ongoing, or completed online marketing campaigns
Search Engine Optimization – Audits and strategies in all industries; I also manage and execute against all SEO campaign tasks, using the Web Traffic Advisors' trusted partner network.
Paid Search – Campaign reviews and insights; Campaign creation, launch, and management
Social Media – What works for your target audience? I build and manage Social Media campaigns using paid advertising channels including Facebook, Twitter, LinkedIn, YouTube and more.
Measuring Performance with Analytics – Measuring your performance and creating reports so you can make more informed business decisions
Integration of Paid, Owned and Earned Media – my favorite area to optimize, often with the most potential for positive performance influence
Interviewing Senior Leadership Roles and Agencies – if you are going to invest heavily in personnel or an agency, let a subject matter expert conduct part of the qualification process for you
What else? – let me know by setting up a phone conversation – you will be surprised what you learn even on the first call.